Slink Rat: Will from Live Beijing Music should be... →
slinkrat: We've all been caught asking why someone would do the things they do. Why would that neighbor steal that dog? Why would that cunt try to break up two marriages for a girl he barely knows? Why do people buy gym memberships? Why does that guy upstairs constantly drill things? But these are…
3 tags
The Beijing Soundcloud: Volume 7 →
split-works:   Soundcloud is one of the best ways to discover new music on the net and there are plenty of Beijing-based acts and Beijing-themed tracks to check out on the world's fastest growing music sharing site. This new blog series will give you a mixed Beijing Soundcloud, featuring FM3 and us (posting a Shanren song).
4 tags
Slink Rat: Pete DeMola? More like Pete De Man! Am... →
slinkrat: If there is a bad fight, Pete from Genjing Records isn't fighting it. The thing I wanted to get across in this interview is to highlight what it takes to run a small record label in Asia, so why not just bang it straight out? What does it take to run a small record label in Asia? Perseverance, patience and resilience, I think. And the ability to manage expectations and plan ahead in...
SmartBeijing.com | MP3 Monday: Ben Ben →
split-works: Josh Feola of SmartBeijing gives a rundown of Taiwanese darling Ben Ben's history in Beijing and Taipei. Her current band Skip Skip Ben Ben's latest release, Sacrifice Mountain Hills finally gets the album release treatment this Friday at Mao Livehouse in Beijing. Skip Skip Ben Ben are our old friends; having fulfilled opening act duties for the Pains of Being Pure at Heart in...
3 tags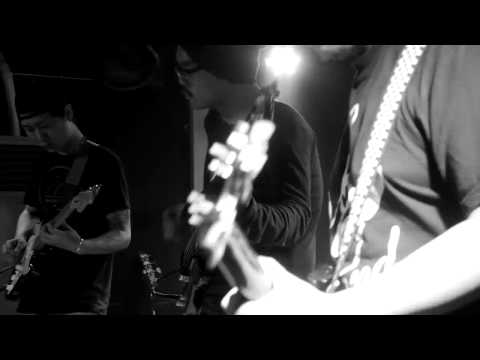 Slink Rat: Alpine Decline Go To France AKA... →
slinkrat: Beijing b boy and fly girl, Alpine Decline went to France. JRZ wrote up a tour diary thang so you can read it and be jealous. Pretty kind of him. He did start off with the words 'last week', but ignore that shit as I took my sweet time uploading this beast. By JRZ. Last week we left…
5 tags
4 tags
Slink Rat: Studies show boredom leads to creation... →
slinkrat: I wish Muted Rainbow was a massive pill head so I could call her Munted Rainbow. Michelle of Muted Rainbow fame has just exiled from Shanghai for not going to Dada every two weeks and refusing to share Sub Culture's posters on Facebook. She now lives in Beijing where she will spend her time…
5 tags
cloud choir: MANTRA →
cloudchoirband: Hello, Please listen to and even download, our latest on-line release entitled MANTRA Recorded during one session on the 22nd of March, 2013 here in Beijing at Kitchen Table Recordings. We are really pleased with the final result and hope you will be too. It's 63+ minutes of ambient,… loud
5 tags
6 tags
5 tags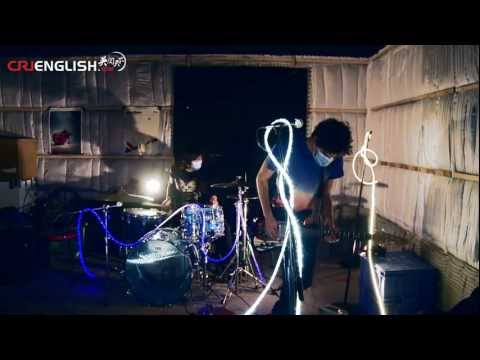 5 tags
Chinese Football - 飞鱼转身 Music Video →
Chinese Football - 飞鱼转身 Music Video http://v.youku.com/v_show/id_XNDYzNzUwNDgw.html 2012-11-05 16:52上传 本视频内容来自第三方网站,其版权归合作网站或第三方网站所有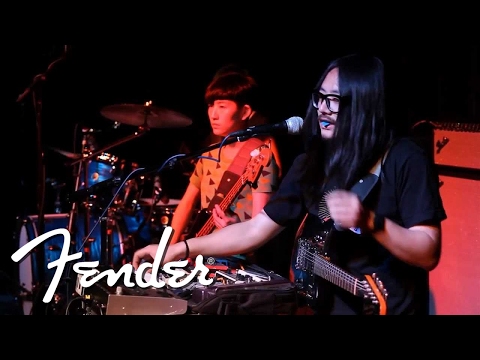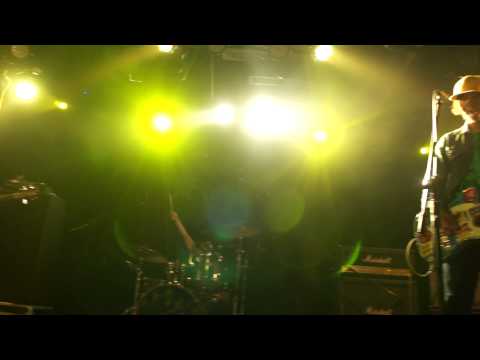 1 tag
Slink Rat: Ben Ben talks about supporting My... →
placidian: slinkrat: Ben Ben is originally from Taiwan and has done a bunch of bands. Google her. But now she is based in Beijing and plays in the full band, Skip Skip Ben Ben. They just released a record. Send them an email if you want to buy it because they are one of the few bands on the mainland that… peeps, this is a such a great interview with Ben Ben about opening up for My Bloody...
AWEH interviews a redhead. →
slinkrat: AWEH is a website It's not a shitty thing like this thing. It's a real think with proper content and photos and good interviews.  It's main push that makes it move is Dann who is Gui Gui Sui Sui and his Dad still has hot Chinese girls coming to Live Bar to track him down after he played harmonica there for 20 minutes one night in October. Serious. Dann interviewed Abby Fitzgibbon and...
6 tags
Watch
split-works: DBG #16: Mr. Chelonian "Prison Break" Translation: 年轻帮Satan Cover Art: Nini Sum @ Idlebeats Not to be confused with the colloquial Chinese term "sons of turtles" (loosely translated to "sons of bitches"), Mr Chelonian are a distinguished trio of turtle bandits, with the swagger of seasoned performers. Despite looking a little green in the gills, Li Hongqi lays out a brand new,...
4 tags
9 tags
3 tags
Watch
fyeahcindie: Hi peeps! This is the song The Anesthesiologist by the duo Alpine Decline. They are from Los Angeles, but recently relocated to Beijing. (That had to be a shock!) They are an 'experimental rock' band. Distorted and echoey guitars, a real drum kit, and distant vocals. It is a very atmospheric sound; I can imagine the guitarist manipulating effects pedals for these spacey textures. ...
new ep from summer fades away →
earth2jo: today's tunes - we meet the last time, then departure by summer fades away so much great new music coming out of this city right now! here's another one from 1724 records. they're also responsible for sparrow's new ep rainbow mountain which i'm looking forward to the release show for on dec 7!
6 tags
Watch
earth2jo: downloaded & listening to it right now! via amidanruo: New Rainbow Danger Club EP is out! Download Into the Cellar here.
12 tags
5 tags
7 tags
earth2jo: A公馆 - 送春 撕碎 一切不想要的画面 再让风 把碎片吹散 我站在...